Careers at Chilton Croft
Our residents are of paramount importance, which is why we select only the best.
If you thrive on being part of an exceptional team that works with care, kindness and respect, then you could enjoy a rewarding role as a valuable member of staff at Chilton Croft.
We value the wellbeing of our staff just as much as our patients, and are proud of the level of support we extend to our care workers
Expert Training
We work in unity and our teams are incredibly important across every aspect of our offering, which is why we believe in building skills with expert training, development and support that enables staff to excel and continually provide exemplary care for our residents.
Contact Us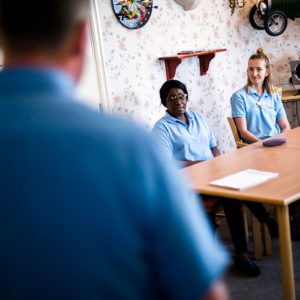 Opportunities
Our staff enjoy meals on duty together with football, yoga and regular team activities. Chilton Croft is an equal opportunities employer and welcomes applications from all suitably qualified persons regardless of race, sex, disability, religion, belief, sexual orientation or age.
Contact Us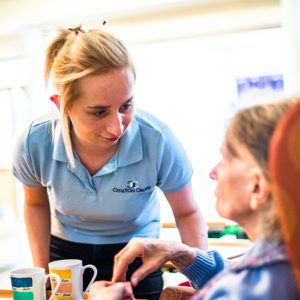 How to Apply
Do you have a compassionate and caring approach combined with professional excellence? Start your career at Chilton Croft today.
Please contact us to find out more about our current vacancies, or download an application form below.